Cupuaçu Seed Body Butter with Aloe & Vitamin E
Maravillosa, say 'Adios' to dry, dull skin!

Our plant-based body butter is ultra-moisturizing with skin reparative benefits. Found in the deep forests of the Amazon, Cupuaçu Seed Butter is a highly hydrating butter, offering 2 times the hydration of Shea butter. Mango Seed Butter and Coconut Oil combine for long-lasting moisturization and a formula rich in anti-oxidants, vitamins C & A.

Delight in moisturizing your thirsty skin; Sanara's Cupuaçu Seed Butter is powerful nourishing whipped goodness in a small package. A little goes a long way!

Go on, get your glow back!

Full Size: Net wt. 2.7 oz. | 79 g
Sample size: Net wt. 0.5 oz. | 15 g

In warmer temperatures, this oil-rich product may soften. Move to a cooler locationfor product to re-harden. This does not affect performance of the product.
Cosmetics is measured in weight; our butter has a light and airy consistency encased in a 4 oz. container.

What skin type is it good for?
Normal | Oily | Combination | Dry | Sensitive
Mango Seed Butter, Sunflower Seed oil, Coconut Oil, Cupuaçu Seed Butter, Aloe Leaf Extract, Rosehip Seed Oil, Vitamin E, Natural Fragrance (made from a refreshing blend of Orange oil, Amyris, Lavender and Ylang Ylang)
Apply daily or when skin looks dry. For best results allow butter to penetrate for 5-10 minutes before getting dressed.

Pro Tip:
Apply immediately after a shower while still wet and put on your favorite cozy, cotton robe allowing your body to dry naturally before putting on your clothes.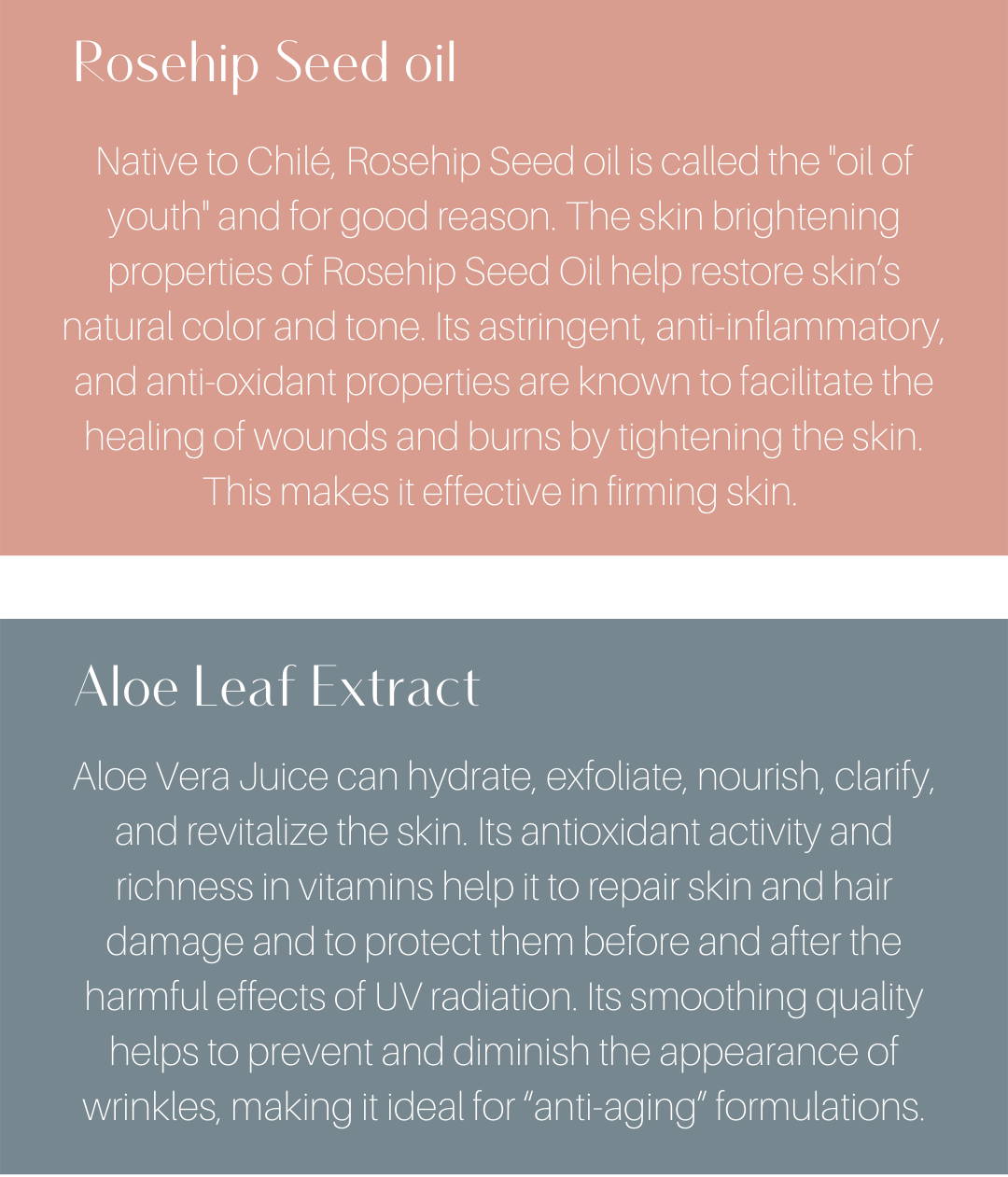 Best Body Butter I've Ever Had
By far this is the most amazing body butter I've EVER had. I'm not kidding!! I met the owner of Sanara skincare at a holiday market and bought two body butters as gifts but ended up keeping one because of how good it smelled. I NEVER remember and/or feel like putting on cream after the shower but this makes my shower routine feel so elevated and like spa self care time. Knowing how sweet the owner is and how great it is to support amazing Latin American gems also makes the product feel so much more rich. Nothing about this body butter feels artificial or cheaply made - I'm so obsessed!!! I love it so much. 100% get this product and you'll feel like you're a self care goddess worth a trillion bucks. Also it's sooo calming.
BEST BODY BUTTER EVER!
This body butter is so nourishing for my skin, better than anything else I've ever tried! What is unique about it? It's lightweight yet rich and the fragrance is fantastic. It moisturizes my skin beautifully too. Brava!
Eczema Healer
My son was diagnosed with eczema as a toddler and it effects his legs pretty severely. He is now 10 and we have tried everything from over the counter products and washes to prescriptions from his dermatologist to other "natural" products in an effort to help calm the redness and itchiness associated with his dry skin. In December we started using this body butter and it's hands down the best thing we have ever used! We apply it after his shower when his skin is still somewhat damp. In just a couple of weeks his redness has completely cleared up, the itchiness has gone away and his skin is not dry. I'm so appreciative for this product!
Love it!
This body butter absorbs so smooth into the skin, not greasy at all, and the scent is lovely, not too strong but definitely there. I appreciated the packaging too, nice quality, and the lid has weight to it. Adds a nice luxurious feeling to my skincare routine.
I waited to see...and I love everything!
I ordered a few products last month and I waited to write this review until I'd had a few weeks to try the products and see how my skin responded to them. And my skin loves it all! The body butter is thick and has a light scent that doesn't overpower my perfume. It keeps my body moisturized without being oily. A little goes a long way..
The body polish has removed dead, winter-dried skin from my legs, heels, and face. And it's not rough like the Apricot facial that we all used when we were teens. It's a very fine scrub that has left my skin feeling soft and new. I only use it once a week.
I liked the products so much that I ordered 2 trial sets for my friends and they love them too. I'll definitely be buying more for myself!