Free shipping on orders over $50!
---
sanará: you will heal

At Sanara we believe the body is powerful, more powerful than you can even imagine.

What if you could connect to your body in a way you never have before?
Or thought you ever could?

What if you spoke gently to her? What if you connected to her?

Your body is beautiful hermosa. Exactly the way it is right now.

Sanara restores more than your skin.
At Sanara, we believe that taking care of your body is not just about looking good on the outside, but also feeling good on the inside. Our body care line is powered by natural, indigenous Latin American botanicals that have been used for centuries for their therapeutic properties. We believe that incorporating these botanicals into your self-care routine can help you achieve a deeper mind-body connection and improve your overall well-being.

In today's fast-paced world, it's easy to get caught up in the hustle and bustle of daily life and neglect our own needs. We often prioritize work, family, and social obligations over our own health and well-being. But the truth is, taking care of ourselves is not a luxury - it's a necessity. Research shows that incorporating self-care rituals into our daily routines can help reduce stress, improve mood, and boost energy levels. It can also help us build resilience and cope with the challenges of life more effectively.

At Sanara, we believe that self-care should be accessible to everyone, regardless of their background or lifestyle. That's why I created an inclusive body care line that is not only effective but also sustainable and eco-friendly. I'm proud to use natural, plant-based ingredients that have been sourced from indigenous communities in Latin America. By doing so, we're not only supporting these communities but also preserving traditional knowledge and promoting biodiversity.

I hope Sanara inspires you to prioritize your own self-care and explore the benefits of incorporating natural, indigenous Latin American botanicals into your daily rituals. Together let's build a healthier, happier, and more connected world.


My mind is brilliant.
My body is healthy.
My spirit is tranquil.

Sanara comes from the Spanish word, 'sanará' which means, 'you will heal' which acts as the beacon to the products I create and ingredients I use. From day one I've put my values into every product I make and into everything I do. Every product is made with the consideration of our impact on our planet and our collective well being.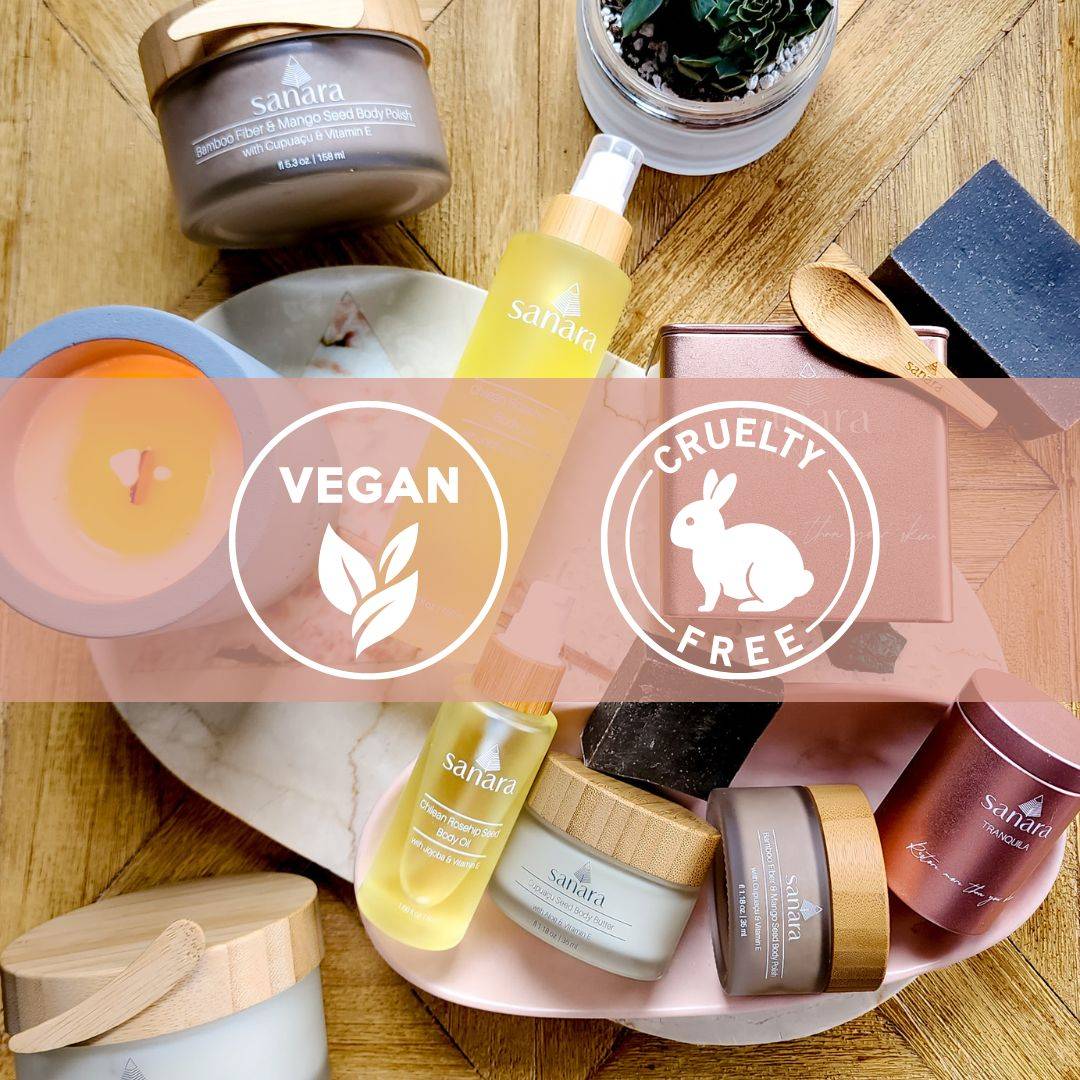 My products are not only effective and luxurious but also ethical and sustainable. I believe in taking care of ourselves and the planet, which is why all of our products are vegan and cruelty-free. I am committed to using only plant-based ingredients that are sourced responsibly and without harming animals.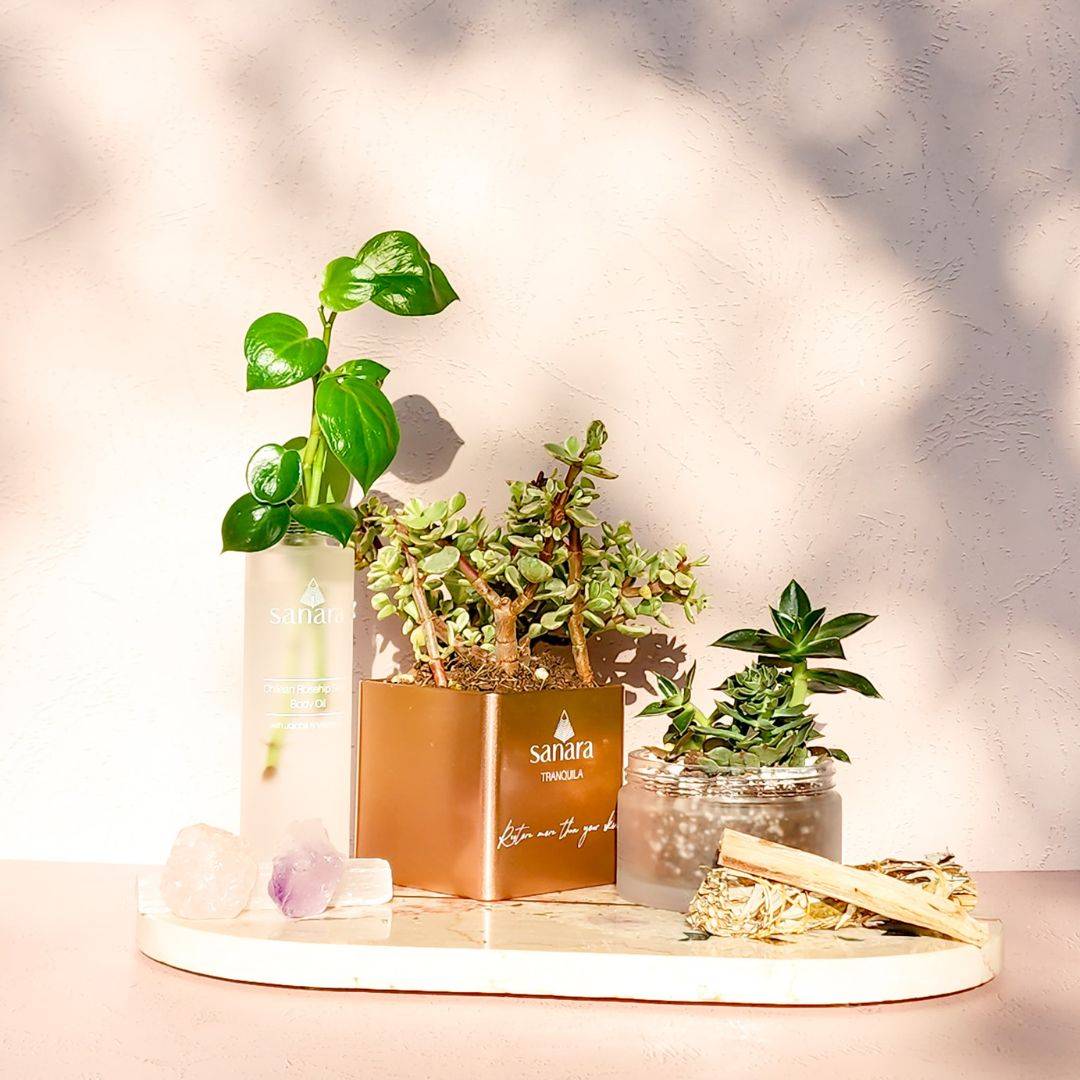 Our commitment to sustainability doesn't stop with the ingredients we use in our products. That's why I've taken great care to ensure that our packaging is as sustainable as possible. Our packaging is designed with the three R's in mind: repurpose, reuse, and relove. We encourage our customers to find new uses for our packaging. Our packaging is also made from materials that are easily recyclable, so they can be repurposed again and again. By choosing our products, you can feel good knowing that you're not only taking care of yourself, but also doing your part to take care of the earth. Join us in our mission to reduce waste and promote sustainability in everything we do, from self-care to the earth we all share.
Mind + Body care rituals powered by indigeneous Latin American botanicals.
---
Sign up for the Sanara newsletter and receive 10 % off your first order and our Daily Body + Mind Time-slowing Healing Rituals Guide.