Yerba Maté Bath Soak with Aloe & Jojoba oil
For those moments in life you need to step away and heal.

Soak away worries and unwind tired with our Yerba Maté
bath soak. Envelope your body in warm bubbles, soothing natural ingredient goodness while relaxing your body and
mind. Sanara's Yerba Maté Bath Soak features ancient
Latin American ingredients to renew your skin and your
senses by allowing you to drift away and enjoy
precious necessary moments of relaxation.

Indulge in Sanara's naturally derived goodness and
feel confident that you're doing something nurturing
for your body, mind and soul.

2020 Eco-Excellence Award Winner in the
Wellness Eco-Spa Category
Full Size: Net wt. 10 oz. | 340 g
Travel Size: Net wt. 2 oz. | 56 g
Trial Size: Net wt. 2 oz. | 14 g (in bag)

What skin type is it good for?
Normal | Oily | Combination | Dry | Sensitive
Baking Soda, Citric Acid, Sodium Lauryl Sulfoacetate (a sulfate-free surfactant, from coconut), Arrow Root, Jojoba oil, Coconut oil, Aloe Vera, Yerba Maté, Acai berry, Pomegranate, Pink Brazilian Clay, Natural Fragrance (made from a refreshing blend of Orange oil, Amyris, Lavender and Ylang Ylang), Red Brazilian Clay
Using the scoop inside, pour one to two scoops into running water. Allow water to fill to your desired amount. Take a deep breath, step in, and enjoy.

There is enough bath soak for over 20 baths. Once the container is empty, repurpose, re-use, and re-love our beautiful rosegold aluminum container as a planter, makeup brush holder,
or any other creative use you might think of.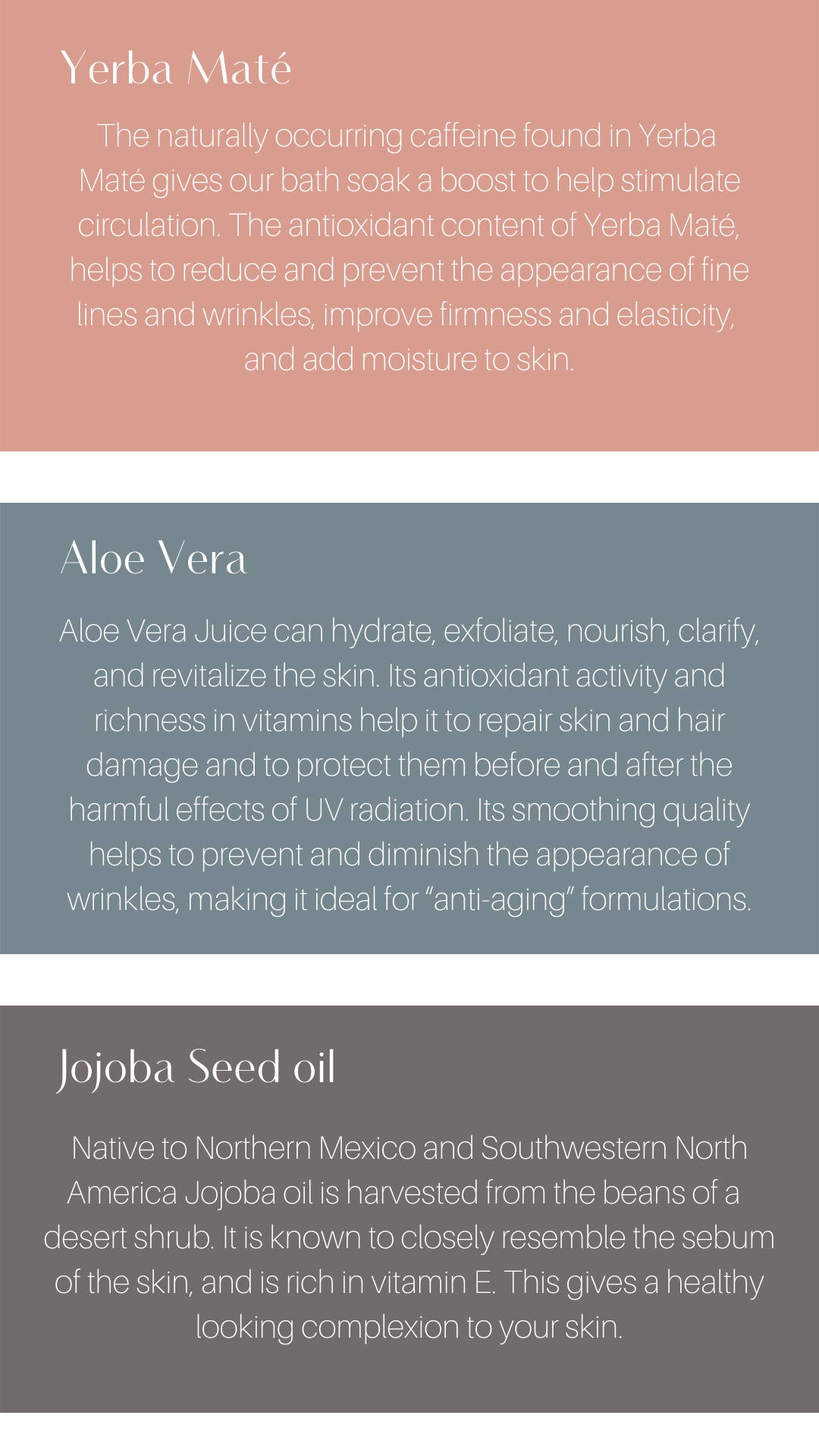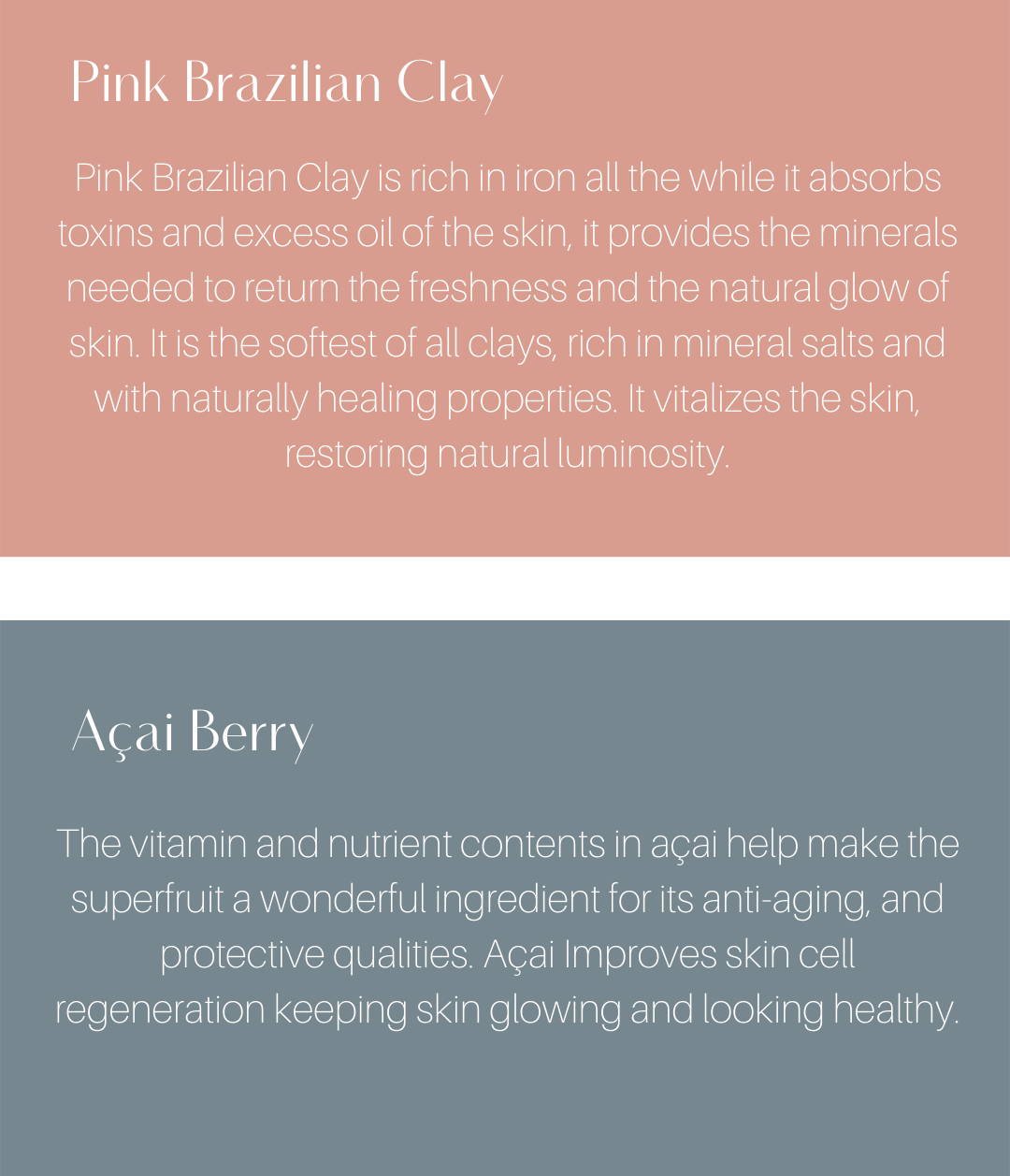 I really love this product! I found that there are many uses for this for my health! I used it for a Bartholin cyst and it works better than anything out there.